An Actor Despairs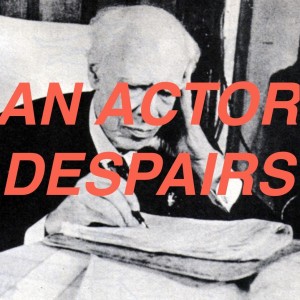 An Actor Despairs will be screened on a film loop and available to watch everyday of the festival at any time for free, just drop in!
A video meditation on acting and performance to celebrate Konstantin Stanislavski's 150 anniversary!
Bringing together stock footage, tech demos, documentary and historical photo archives, artist and theatre maker Christopher Earley has created an intricate HD video installation that pointedly questions the place of traditional acting technique in the world of digital media.
An Actor Despairs stages a discourse between Stanislavski, the great theorist of modern acting, a 'real' performer and a CGI actor. The parts of this trinity attempt to merge and separate from each other, the debate continually struggling to define notions of truth, presence and representation.