Anna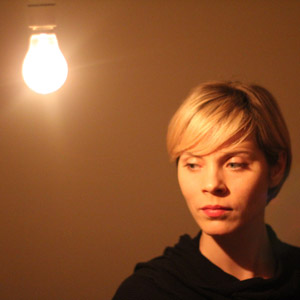 Set in and around a lift, the location of her death, Badac's new piece follows the life, work and assassination of Russian journalist Anna Politkovskaya. Exploring her exposure of human rights abuses committed during the second Russian/Chechnya war and its aftermath. The drama features specific events that Politkovskaya reported while recreating some of the horrors she faced in her pursuit of justice.
An intense study of the persecution, imprisonment, torture and murder that journalists suffer globally while striving to bring human rights abuses to the attention of the world.
STANDING ROOM ONLY
"Exemplifies theatre's potential and its purpose"
Scotland On Sunday
"The visceral power of the work is extremely rare"
Steven Berkoff
"This black experience is something to which any serious theatre-goer should submit *****"
The Scotsman
"The power lies in its simplicity"
Culture Show, BBC2
"The most explosively raw experience of my entire Edinburgh visit"
Michael Coveney, What's on Stage