Anoesis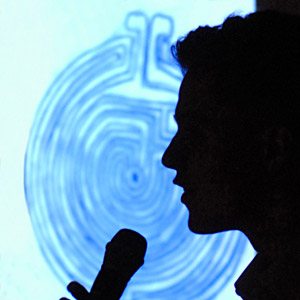 Limited capacity - book early
We know we have to sit up and face the front. We know that we have the right to remain silent, but that anything we say may harm our defence. We know that we have to succeed. After a sell-out 2011 Fringe, Herald Angel Award winners Junction 25 are back with a brand new show. An immersive experience about formal education, exams, success, failure and the systems that affect us.
Part of Made in Scotland 2013
"Junction 25, a brilliantly focused ensemble of forthright individuals, has devised a hard-hitting work that asks the questions we tend to give up on – once we've left school. Hands up who wants to see it again? Me! Me! Me! ****"
Mary Brenan, The Herald
"Junction 25 are 'terrific"
Lyn Gardner, Guardian
"Artistic directors Jess Thorpe and Tashi Gore free up their teenage cast to speak for themselves, while presenting their ideas in a striking, beautiful and artful way. Productions such as the Herald Angel Award-winning I Hope My Heart Goes First, about first love, and Anoesis, about the challenges of conforming to school rules, have earned the kind of rave reviews even an adult company would die for. "
The List
"powerful, theatrical, perfectly-shaped, moving and real."
Joyce McMillan, The Scotsman