BiDiNG TiME (REMIX)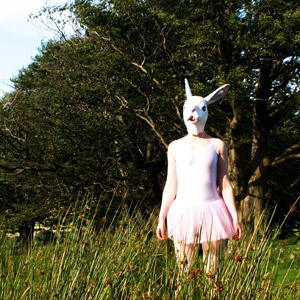 A stunning collaboration between musician Louise Quinn, Grid Iron Theatre's Ben Harrison & film maker Uisdean Murray in response to Pippa Bailey's shared story. Join Thyme on her journey through the fame factory as she pursues success in the music industry. The first ever use of silent disco technology in a gig format with story told through feature-film-quality visuals & a giant rabbit for a truly immersive audience experience.
Part of bidingtime.org project.
"...thought-provoking, memorable and one-off stuff"
The Herald
"...a vital piece that's alternately comical and sinister but musically compelling throughout."
The Scotsman
Reviews