Cut Hands & Stefan Blomeier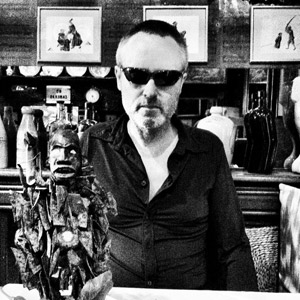 Cut Hands, the African-Haitian inspired project of noise icon William Bennett, a percussive and hypnotic combination of polyrhythms created to induce trance like states. Founded in 2007, initially to experiment further with his obscure collection of Ghanaian percussion instruments in free-form work-outs alongside other types of (genuine) sound experimenting.
Cut Hands has been touring extensively over the last few years in support of two highly acclaimed albums 'Afro-Noise 1' and 'Black Mamba', whipping audiences into frenzies around the globe with his dynamic audio visual performances.
Support will come from Glasgow based synth and rhythm wizard, Stefan Blomeier.
"Cut Hands is one of the only truly thoughtful responses to the question of where Noise can go next, because it at once breaks with and continues it so profoundly. Afro Noise I is a remarkable record, whichever way you look at it."
The Wire
"Cut Hands : Black Mamba album 10/10"
Vice Magazine