Breaking News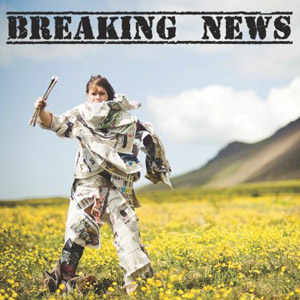 Watch it, hear it, read it, stream it. Do it all at once. We're all plugged in and wired up to the news and its ticker-tape is ticking all day and all night. But is all this news good for us? Hailing from Reykjavik, Iceland, VaVaVoom takes its audience into an inventive and original world of puppets, pop-up sets, live soundscapes and evocative video landscapes. This multimedia devised performance is a journey into our intimate surreality that asks us: when does information become too much information?
Music by acclaimed Icelandic artist, Soley.
"it embarks on a fantastic journey involving a pop-up cityscape that's astonishing in its beauty and detail"
Fest