Cognition Is Beautiful - Summerhall Curates CineFringe Film Festival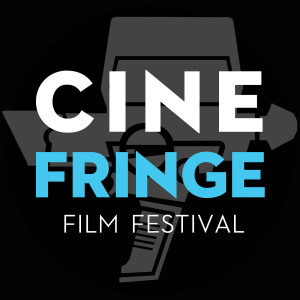 Cognition is Beautiful. It's beautiful to know.
CineFringe Film Festival and Summerhall partner up to present 6 specially chosen Short films exploring the transient line between dream world and reality, of cognition vs unfamiliarity.
This 65 minute screening features a mixture of works from this year's Fringe Film Festival alongside several films exclusively curated for Summerhall. Genre's will be dismantled and realities questioned in this pic and mix of Animation, Drama, Documentary and the experimental.
Catch the rest of CineFringe Film Festival at Sweet Venues, 17th – 26th Aug every day at 2.15pm
Notes on Blindness: Rainfall – by Peter Middleton/James Spinney
28 Minutes – by Brett Evans Biedscheid
Smaller than the Sky – by Abdullah Hassan Ahmed
In the Shadow of Eli – Tom Coulson/Hamish Anderson
Déjà-vu – by Jean-Guillaume Bastien
Reverie – by Valentin Gagarin/ Shujun Wong/Robert Wincierz
"Who needs the EIFF when there's CineFringe?"
Edinburgh Evening News
"Support this wonderful new addition to the Fringe"
Three Weeks
Links