Higgs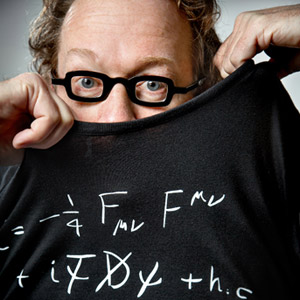 "Before Higgs, symmetry and boredom. After Higgs, variety, excitement and laughter."
HIGGS is a theatrical voyage of discovery with exclusive background stories, unique film footage and live discussions with experts. Jan van den Berg juggles with facts and fiction about the Mini Big Bang at CERN
and tells about the comedy & tragedy of his subatomic love affair with the God Particle .
Peter Higgs will attend some of the performances himself as an interviewee!