Last of the Heroic Modernists - John Berger in Scotland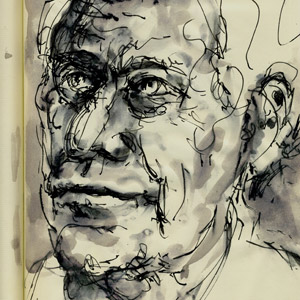 For seventy years John Berger has made an outstanding contribution to the Culture of Europe, and Scotland.
Summerhall is proud to present three Public Seminars exploring Berger's work as Artist and Art Critic; as Philosopher and Political activist; as Novelist, Poet and Storyteller. The panel will consist of Anne Michaels, Alasdair Gray, Richard Demarco, Tom Pow, David Kennedy, Manfred McDowell plus a team of outstanding Scottish artists, writers and thinkers. Sessions will be chaired by Timothy Neat.
Seminar 1 (6 August)
'ART, PHOTOGRAPHY, FILM, THEATRE' – with Alasdair Gray, Anne Michaels, Margaret Bennett, Richard Demarco, Jim Hutcheson
Seminar 2 (7 August)
'PHILOSOPHY, POLITICS, SOCIALISM AND PEACE' – Katie Paterson, David Kennedy, Colin Sanderson, Herman MacDowell, Geordie Mcintyre, Alison McMorland
Seminar 3 (8 August)
'JOURNALISM, THE NOVEL, POETRY AND STORYTELLING' – Anne Michaels, Alasdair Gray, Margaret Bennett