Long Distance Affair (make possible an impossible trip)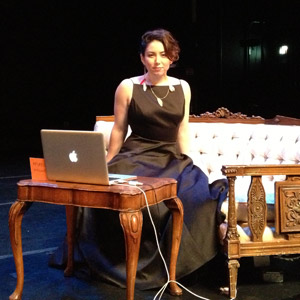 When theatre meets technology, possibilities become endless. In Long Distance Affair, someone across the globe is reaching out exclusively to you. What will be the result when you and a perfect stranger meet with only a computer screen between you? Skype becomes the stage connecting an audience member to an actor in performance in another part of the world. Over 30 artists from five continents have united to create a virtual adventure just for you.
"Without doubt, the New York Artists Ana Margineanu and Tamilla Woodard, that form Pop Up Theatrics, have created a show with the spirit to revolutionize theatre and with the potential to expand it"
El Observador, Fernanda Muslera