Major Tom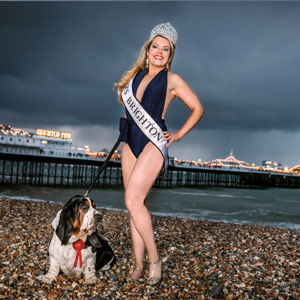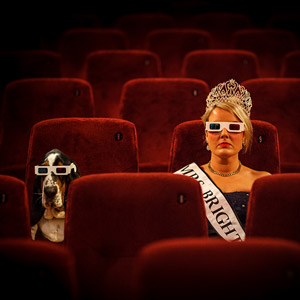 Major Tom is the story of how an average 34-year-old became a beauty queen and how her unruly pet basset hound, Major Tom, became a championship show dog. Major Tom and Victoria increasingly immerse themselves in the obsessive and confusing realm of personal scrutiny as they participate as genuine contestants, determined to win. Victoria, accompanied on stage by documentary film footage and her dog, tells this true story. It explores the British fascination with celebrity, beauty and winning.
"Startlingly bonkers and utterly ordinary at the same time…deceptively thoughtful fun"
The Guardian
"Major Tom, is a major achievement – beautifully designed, carefully choreographed, and performed with panache, A grand success!"
Total Theatre
"The most enjoyably stimulating experiences I've had in the theatre for a while: a face-hurts-from-smiling show."
A Younger Theatre
"Major Tom proves that the best politics come heavily coated in humour and everything is better if a dog is involved."
Exeunt Magazine
"there is something about her comic style and striking honesty that makes this show quite special."
Broadwaybaby