Must Try Harder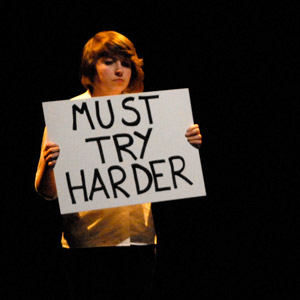 What do we know and how do we learn? Must Try Harder is a panel discussion exploring some of these key themes emerging from Anoesis, the show by award winning young performance makers Junction 25, presented at Summerhall this Festival.
Featuring contributions from leaders in learning and teaching, educational policy and philosophy, as well as some of the performers themselves, this discussion seeks to examine the role of formal education and the function of examination for young people today.
"Junction 25, a brilliantly focused ensemble of forthright individuals, has devised a hard-hitting work that asks the questions we tend to give up on – once we've left school "
Mary Brennan, the Herald on ANOESIS