Our Glass House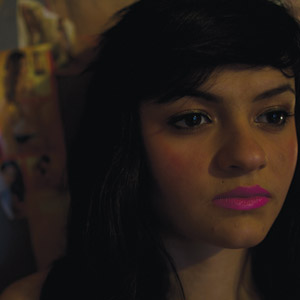 Performance takes place in the WHALE ARTS CENTRE, WESTER HAILES EDINBURGH, no wheelchair access
A site-specific performance about domestic abuse staged in a residential house. Our Glass House involves moments of fantasy, choreography and song, and is a promenade piece, encouraging audience to make their own journeys.
The performance text is based on interviews we have carried out with men and women who have experienced domestic violence. There are no perpetrators in the show; we explore why people stay and how they leave. For the making of this show we have collaborated with artists to transform a disused house into a world for you to explore.
This performance is site-specific in a house in the WHALE ARTS CENTRE in Wester Hailes, Edinburgh, we will be meeting audience 15 minutes before the start time of the show at WHALE ARTS in Wester Hailes, there will then be a short walk to the actual house itself. Travel to Whales arts can be made by bus or train, please see the links below for maps and travel information.
We anticipate that this performance will be over-subscribed, in the event that you book a ticket and then later find that you cannot make it, please call the Edinburgh Fringe Box Office on 0131 226 0026 to cancel your ticket so that it can be released to someone else. Please respect this free event that has been funded to raise awareness about domestic abuse and where possible please do not allow tickets to go unused.
Tickets available through Edinburgh Fringe ONLY
"Common Wealth have created a deeply affecting piece of immersive theatre, dealing sensitively and realistically with difficult issues. The stories bleed through the walls, the ceiling."
Exeunt Magazine
"'Bound to receive tremendous acclaim. It's simply wonderful."
The Stage
"A courageous production."
Total Theatre
Reviews