Out to Lunch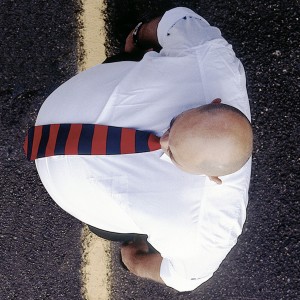 Please meet at Summerhall 10 minutes prior to the show before walking to St. Peter's church.
A sharply-observed work about Consumption and Charity. A celebrated writer-performer.
In the empty belly of a disused space – around the corner from Summerhall – Jack tells of salvaged books, travels in the Third World and his friendship with Kevin Carter, who took that prize-winning photograph of a vulture waiting for an emaciated child to die. Billions are fat, billions are hungry, and there are clear, simple, achievable ways of feeding everyone. So speculators, supermarkets, supermodels, super-chefs, superstars, charity-celebs and statesmen all get the Klaff treatment. Poetic, poignant, uplifting, punchy.
Directed by Colin Watkeys, collaborator with legendary Ken Campbell.
Please note, this is an offsite show and there will be a short walk to the venue from Summerhall.
Winner of Three Weeks Editors' Award
"Food for thought. Fill your bowls."
1994 Time Out Tom Morris . Later, Director of War Horse
"His work stretches out from high application to something like genius"
Sean Day-Lewis Telegraph 1985
Search