Parkin'Son - Giulio D'Anna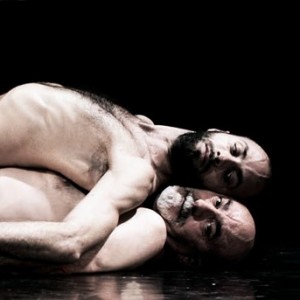 Giulio is 33 and a choreographer; Stefano, is 63 and has Parkinson's Disease. Father and son tell a universal tale about the power between father and child. Bodies speak words that were never said. Their mouths shape the memories of both joy and sadness. Two different lives, a generation apart. Parkin'Son is about being a father and a son, about ageing, about staying young, about cars, and also a little bit about Jimmy Fontana.
Presented as part of the inaugural Big in Belgium season of work at the Edinburgh Fringe.
"Two generations, Father and Son, confront each other on stage, telling the story of their relationship through their two, very different bodies: A 62 year-old therapist with no dance experience and a 31 year-old choreographer."
Winner of the 2011 Premio Equilibrio Roma.
Search