Process/Response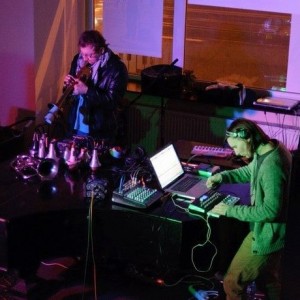 A transcription of Krzysztof Penderecki's compositions performed by An On Bast (live electronics) and Maciej Fortuna (trumpet, live electronics) is a fresh and daring take on musical motifs. The duo is accompanied by VJ Pillow's visuals inspired by images from the films for which Penderecki composed, creating a unique multi-media experience.
Michael Begg's electronic erosions occupy liminal spaces – thoughts and signals, tender and unresolved, caught at the point of transition. This rare solo outing for Begg (he more often appears in guise as Human Greed or as a contributor to the beguiling Fovea Hex) has been labelled as "a pocket of resistance" in skewed tribute to John Berger whose work informed the composition of Begg's 2012 release, Dirt On Earth.
Begg's palette of haunted strings and tormented drones will be augmented by an improvised performance from Moscow's blackSKYwhite Theatre, for whose 2013 Fringe production, OMEGA, Begg also composed the soundtrack.
Presented by the Polish Cultural Institute and Summerhall.