Scottish Saxophone Ensemble and Guests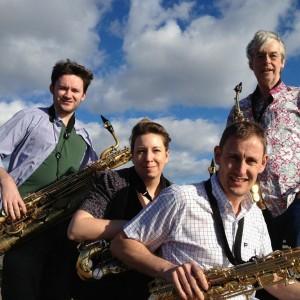 Following performances in Bangkok, Scotland and Strasbourg, the Scottish Saxophone Ensemble give another exciting and lively performance combining jazz, folk and classical music. Expect anything from Phillip Glass and Chick Corea to Will Gregory of Goldfrapp.
Led by Sue McKenzie (Delphian Records/Salsa Celtica) they will be joined by a rhythm section including special guest pianist Ingrid Sawers ('like Schumann on acid!' Scotland on Sunday), playing music by British jazz composer Dave Stapleton and Japanese classical and film composer Ryuichi Sakamoto (The Last Emporer).
"A stirring heterophony!"
Scotsman
Search