Tales of Magical Realism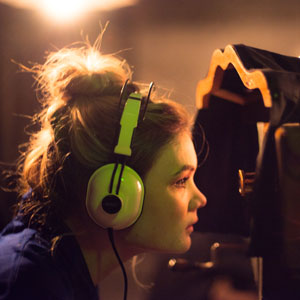 Based on Werner's film Oculista in which a lone traveller meets a beautiful mysterious girl at a train station, this atmospheric installation takes you on an illusion-fuelled journey to darkly poetic places. Take a peek into a miniature world with this curiously vaudevillian sonic experience, featuring music by Graeme Miller. Tales of Magical Realism was commissioned by Cryptic for Sonica 2012 and sold out.
Sonica: sonic art for the visually minded is a programme of events that presents emerging British talent alongside exceptional international artists.
Part of the Made in Scotland and British Council Edinburgh Showcases 2013.
"…a rare chance to completely immerse yourself in art"
BBC News Scotland
"Characters appear, seduce and retreat. Objects take on vivid life…clever illusions immersive and disorientating"
vilearts.blogspot.co.uk