Sink - Strange Attractor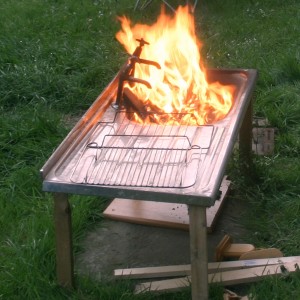 Edinburgh's own übertrio s i n k curate a showcase of their recent work. Who knows what will happen?
The world premier of 'Moko and Loupe', a masterful comic short film by Adrian Hornsby, with a score devised and performed live? for sure.
'Dissection Bar', a tune conceived during an improvised performance in Summerhall two summers ago, featuring the infamous Tim Lane on tuned percussion? – quite probably.
Physical and acoustic entanglement in collaboration with inspired dance artist Emma Snellgrove? – yup.
Lyrical, visceral, ecstatic sound like you've never heard before, weaved together by an accordion, sax and violin?
Turn up to find out.