The Tin Ring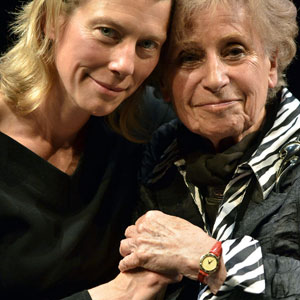 Zdenka Fantlova is one of a handful of Holocaust survivors alive today. She is determined that her unique story of the unrelenting strength of the human spirit will be shared with as many people as possible.
Born in Czechoslovakia, Zdenka was 17 when the war began and the ring of the title was given to her by her first love, Arno. Zdenka kept it as a symbol of truth and hope, from Terezin to Bergen Belsen.
Directed by Mike Alfreds, The Tin Ring is a profoundly uplifting story of great love, brought to life by Jane Arnfield's extraordinary solo performance.
"Arnfield's performance is outstanding"
Manchester Evening News