This Side of Paradise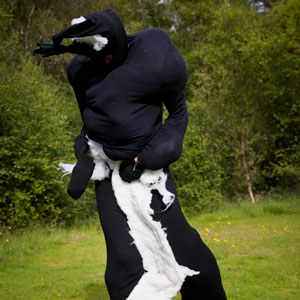 Enter an alien world both menacing and timeless located in Summerhall's eerie Demonstration and Autopsy rooms. A group of war-torn mutants assemble themselves with wads of stuffing and removable limbs. An atmosphere of menace penetrates the void as each action brings them closer to violence. Video games, war games and Joseph Conrad's "Heart of Darkness" have inspired the work.
The piece uses physical manipulation, body morphing and fighting to ask the question: In training for violence can we re-programme ourselves to behave like machines ?