Titus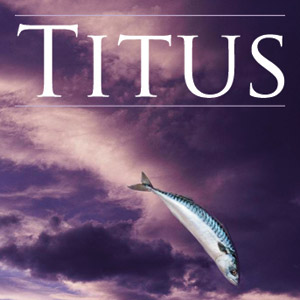 A drama about telling big lies and small truths. About pigs that fall in love. About crows that talk. About fish that fall from the sky. About running away and finding yourself. The story of a 10 year-old boy on the edge – literally on the roof of his school – confronted by a situation that seems hopeless. He can either give up or fight. Internationally award winning Titus is one of Europe's most successful plays for young people.
By Jan Sobrie, new English version by Oliver Emanuel. Directed by Lu Kemp, produced by macrobert. Part of the Made in Scotland Showcase.
"Engaging, funny, thought-provoking and moving"
The Skinny
"There are unlikely to be many more expressive faces appearing in kids theatre this Fringe than Joseph Arkley's."
The List ****
"Recommended Show"
Fringe Review