Vincent Dance Theatre - Devising and Performance Skills Workshop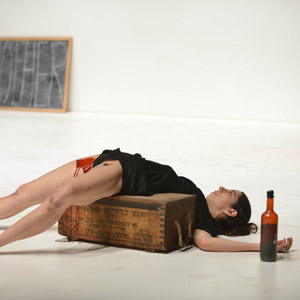 Vincent Dance Theatre is renowned for creating and touring powerful, engaging dance theatre work in the UK and abroad, accompanied by an extensive programme of participation and professional development. Productions emerge through improvisation and structured performance, text based and musical tasks.
This professional development workshop will look at pulling together movement, text, choreography, theatre, music and visual impressions to develop your own devising and performance skills.
Vincent Dance Theatre is performing Motherland at Summerhall from the 19th to 23rd August.