Süßer Duft Edinburgh 2013
Gregor Schneider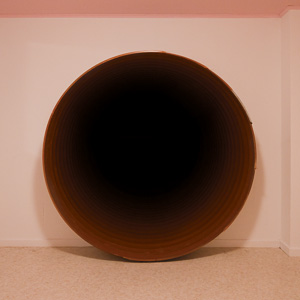 Famous for his architectural interventions into museum spaces, Schneider has created for Summerhall's imposing and ominous lower basement rooms, a strong, deeply intense and, perhaps controversial, statement about racism and slavery.
Visitors to Süßer Duft enter the space alone and are emerged in an artwork that for many will be far from a comfortable experience but will also be unforgettable.
Schneider's previous works and installations such as Haus u r (1985 – present day), Totes haus ur (2001) in Venice (where he won the Golden Lion Prize), Die Familie Schneider (London, 2004), Weisse Faulter (2007) and END (2008) have established him as one of the foremost artists working in Europe today and one not afraid of tackling controversial or even taboo subjects.
Please note that this installation is open only to those over 18 and includes nudity.